2016 Santa Runs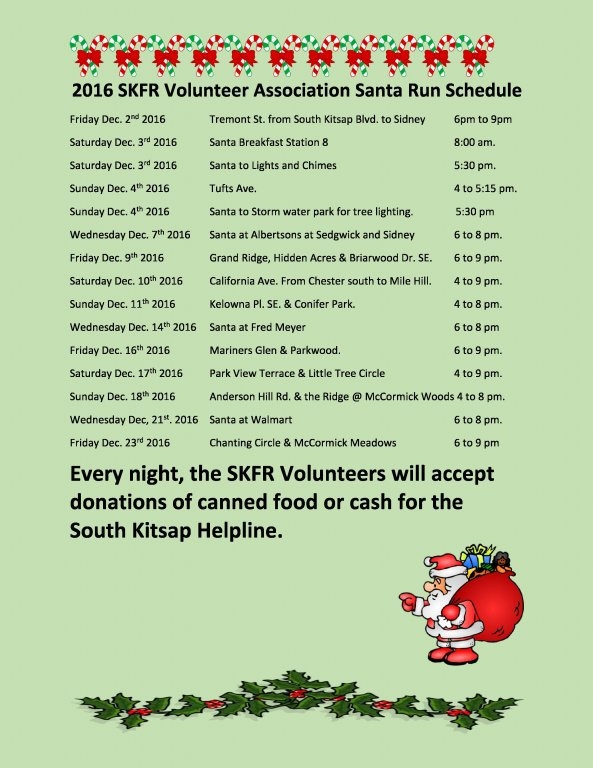 ---
New Probational Members
---
PSE Generator Grant
---
SUR Olalla Firehouse Donation
South Kitsap Fire and Rescue Station 12 welcomes newest "Probationary Firefighter".
After noticing the Minions outside Straight Up Racing on Bethel Burley Road in Port Orchard, Station 12, Home of the "Mighty Minions" of Battalion V-3 made an inquiry on the cost and materials needed to create a Firefighter Minion as seen in "Despicable Me 2". Straight Up Racing, a strong community supporter, took the inquiry online and Facebook followers of Straight Up Racing donated a 100 gallon propane tank as the basis for the Minion Firefighter. Straight Up Racing agreed to perform the rest of the fabrication and painting free of charge for the volunteer firefighters of Station 12. On January 2, 2016, Battalion V-3 met their newest probationary Minion Firefighter personally delivered by Straight Up Racing to Station 12. After a couple minutes of stunned silence and admiration, fellow Minion Volunteer Firefighters from Station 12 unloaded their newest member of the Battalion. The Minion Firefighter currently resides in the apparatus bay of Station 12 until his permanent location is determined.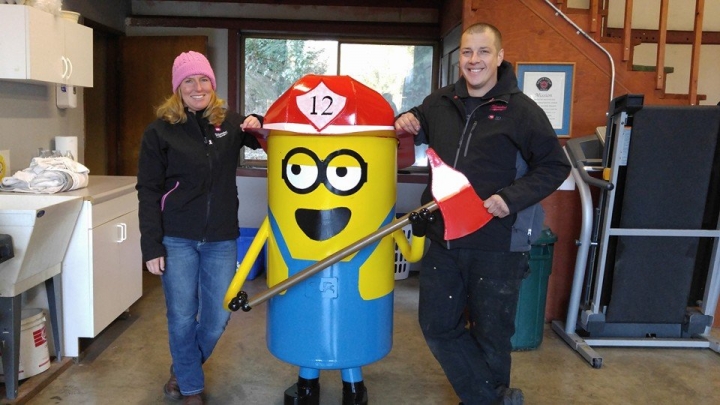 ---
Thank you to the Puget Sound Energy Foundation for awarding South Kitsap Fire and Rescue Volunteer Association $5,000 toward our nozzle replacement project. This will go to help fund the purchase new smooth bore nozzles for our engines. These nozzles will be replacing old combination nozzles which many of were worn out and getting very hard to find parts for.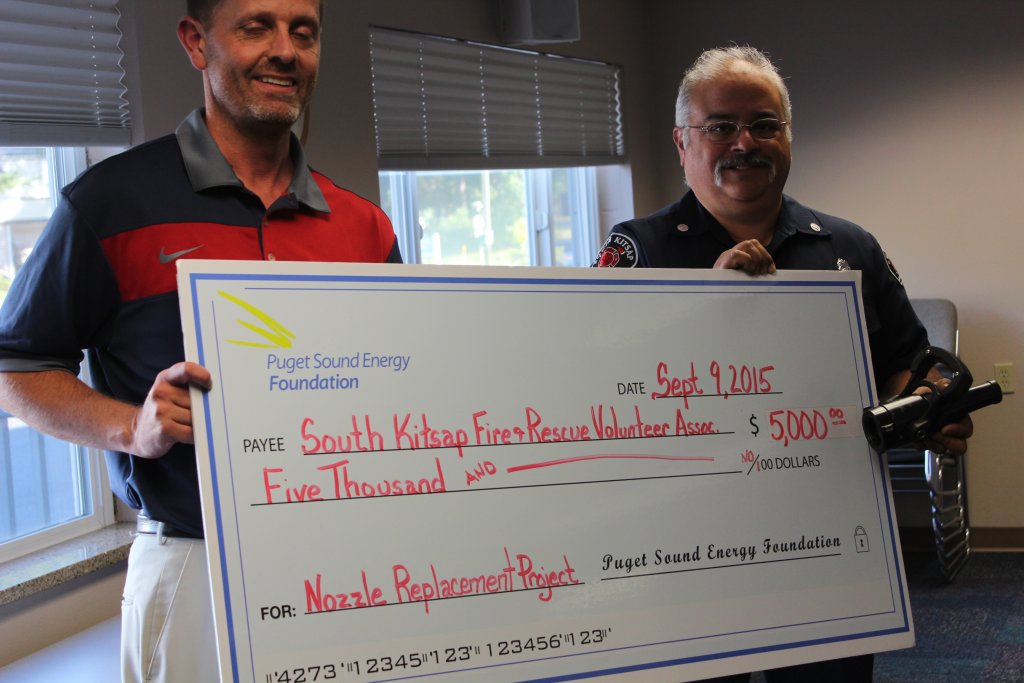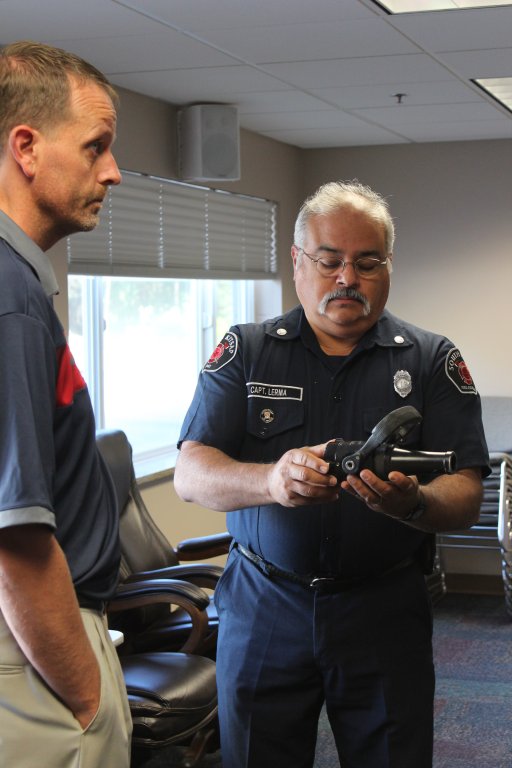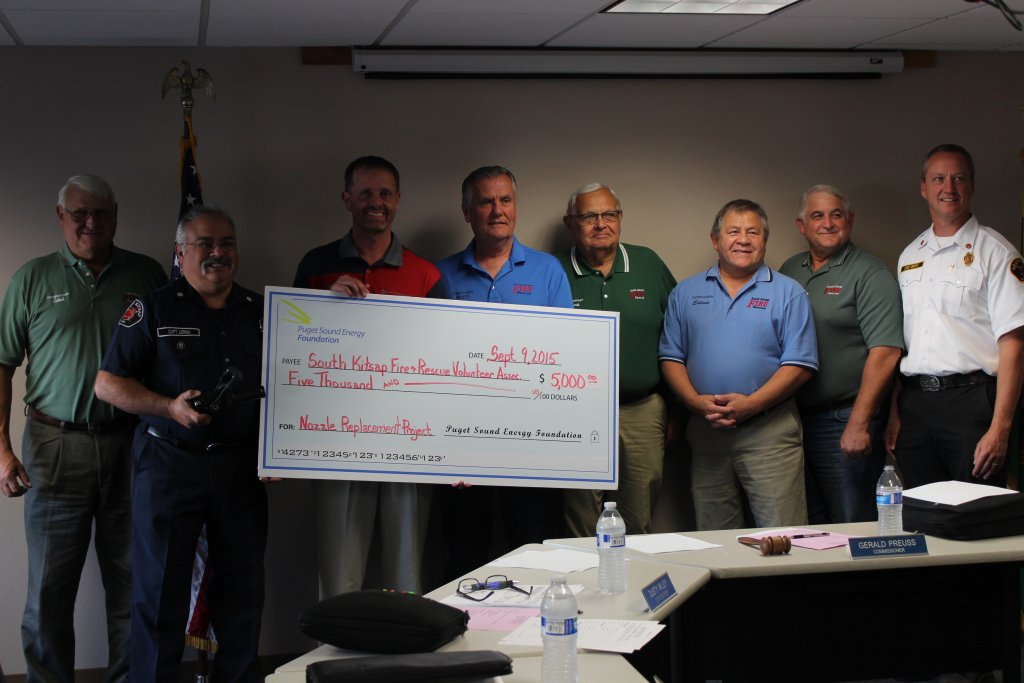 We would also like to thank our own Captain Lerma for pursuing this grant opportunity for our community.
---
South Kitsap Fire Rescue Volunteer Association
"Volunteers Supporting Our Community"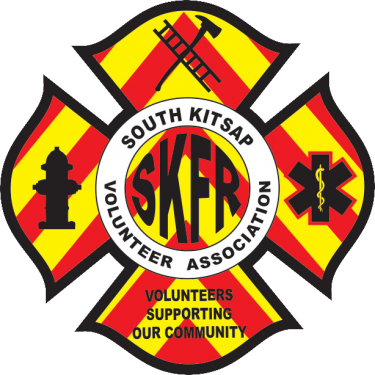 ---