Please join us on Saturday, Dec 2nd from 8 am to
noon at Station 8 for our 2017 event.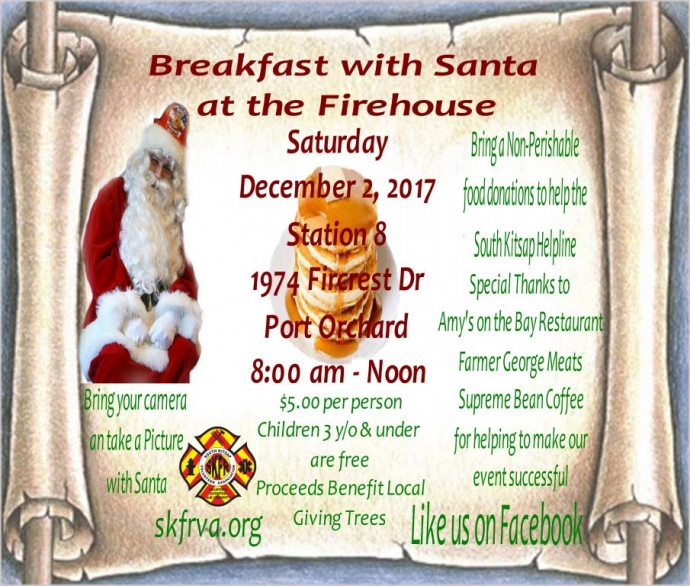 December 2006 was our first Breakfast with Santa event; held at station 8.
Members Mike and Debi Smith created this event to supplement the Association
funds for the various community activities we are involved in. Largely due to
the helpful members of our community, this event was a huge success from the
very beginning. In its first year, it raised enough money to accommodate our
budget needs and provide a boost to the Sidney Glen Family Sponsorship (see more below).
We would like to express our gratitude to Supreme Bean coffee for
donating the coffee, and Farmer Georges for providing the breakfast
meat.